around 1790–1750 BCE
Plimpton 322
Pythagorean triples: teacher's aid or trigonometry table?
The text of this Babylonian tablet, dating from the reign of Hammurabi the Great between 1790 and 1750 BCE, includes an enumeration of Pythagorean triples. The meaning of these triples has been given various interpretations, including as a teacher's aid designed for generating problems involving right triangles or a trigonometric table.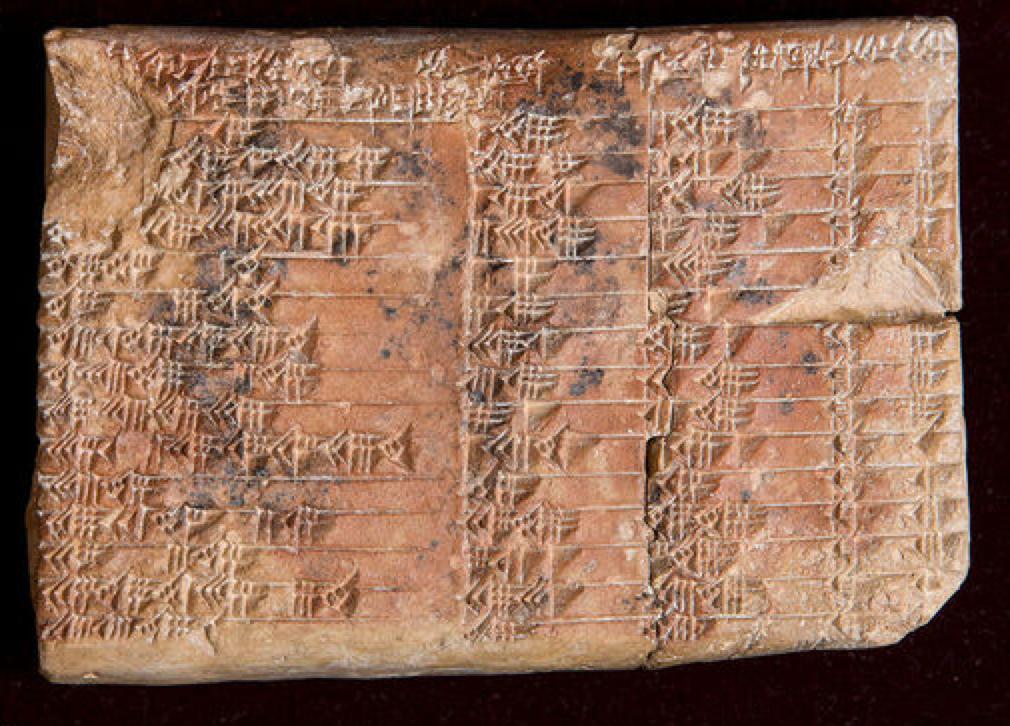 Plimpton 322 is known throughout the world to those interested in the history of mathematics as a result of the interest that Otto Neugebauer, chair of Brown University's History of Mathematics Department. In the early 1940s, Neugebauer and Abraham Sachs interpreted the tablet as a listing of Pythagorean triples, integer solutions of the equation a² + b² = c², written a thousand years before the age of Pythagoras. Recently, Eleanor Robson, an authority on Mesopotamian mathematics, suggested that the tablet was created as a teacher's aid, designed for generating problems involving right triangles and reciprocal pairs. More recently still, it has been persuasively argued that Plimpton 322 is a very early trigonometry table.