1787–1795
Midshipman's Cyphering Book
Bound for Botany Bay?
This navigation cyphering book is believed to have belonged to a First Fleet midshipman or officer in training to become a navigator. Its contents show it was begun on a vessel bound for Australia between May 1787 and January 1788. History records that while the First Fleet initially landed at Botany Bay in early 1788, Captain Arthur Phillip ordered a relocation to a harbor a few kilometers north. Phillip named this harbor Sydney Cove, and it became the location for the settlement known as Sydney. The unknown midshipman of the First Fleet used this book to illustrate his travels, log his voyages and record calculations for voyages during the period 1787–1795.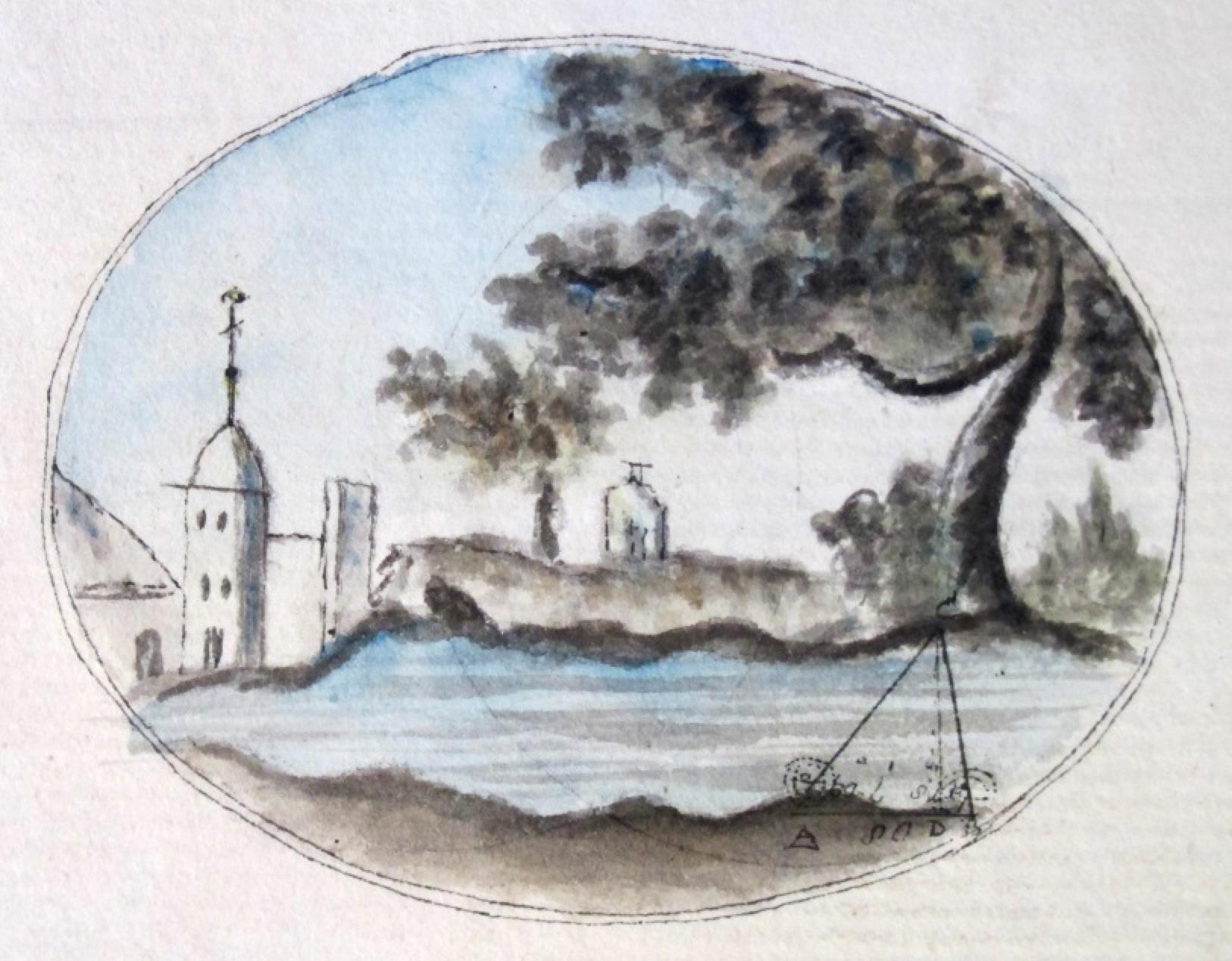 Cyphering books were direct descendants of liber abaci, or work books, of the 13th to 17th centuries. Typical contents included weights and measures, basic algebra, geometry, trigonometry or other subjects of importance to merchants and craftsmen. In this specimen, the author followed a practice of creating illustrations to aid in visualizing problems, a practice that was common in some curricula of the period. While it is hard to firmly establish ownership of this cyphering book and confirm its numerous travels, the mathematical equations and watercolor illustrations it provides give valuable insights into sailing practices on long sea voyages of the 18th century.